Women's Build Week with Habitat for Humanity is a remarkable initiative that brings together women from all walks of life to empower themselves while making a difference in their communities. Recently, the Napolitano team eagerly responded to the call and embarked on a fulfilling journey of construction, learning, and service. In this blog post, we will explore their inspiring experience and shed light on the invaluable work carried out by Habitat for Humanity.
A Day of Empowerment and Service
On May 8, 2023, six women from the Napolitano team, equipped with work boots and hard hats, arrived at the designated job site ready to roll up their sleeves and contribute to a meaningful cause. Alongside other volunteers and construction professionals, these women dedicated their time and effort to build a brighter future for families in need. The experience was not only inspiring but also a humbling reminder of the impact individuals can have on the lives of others.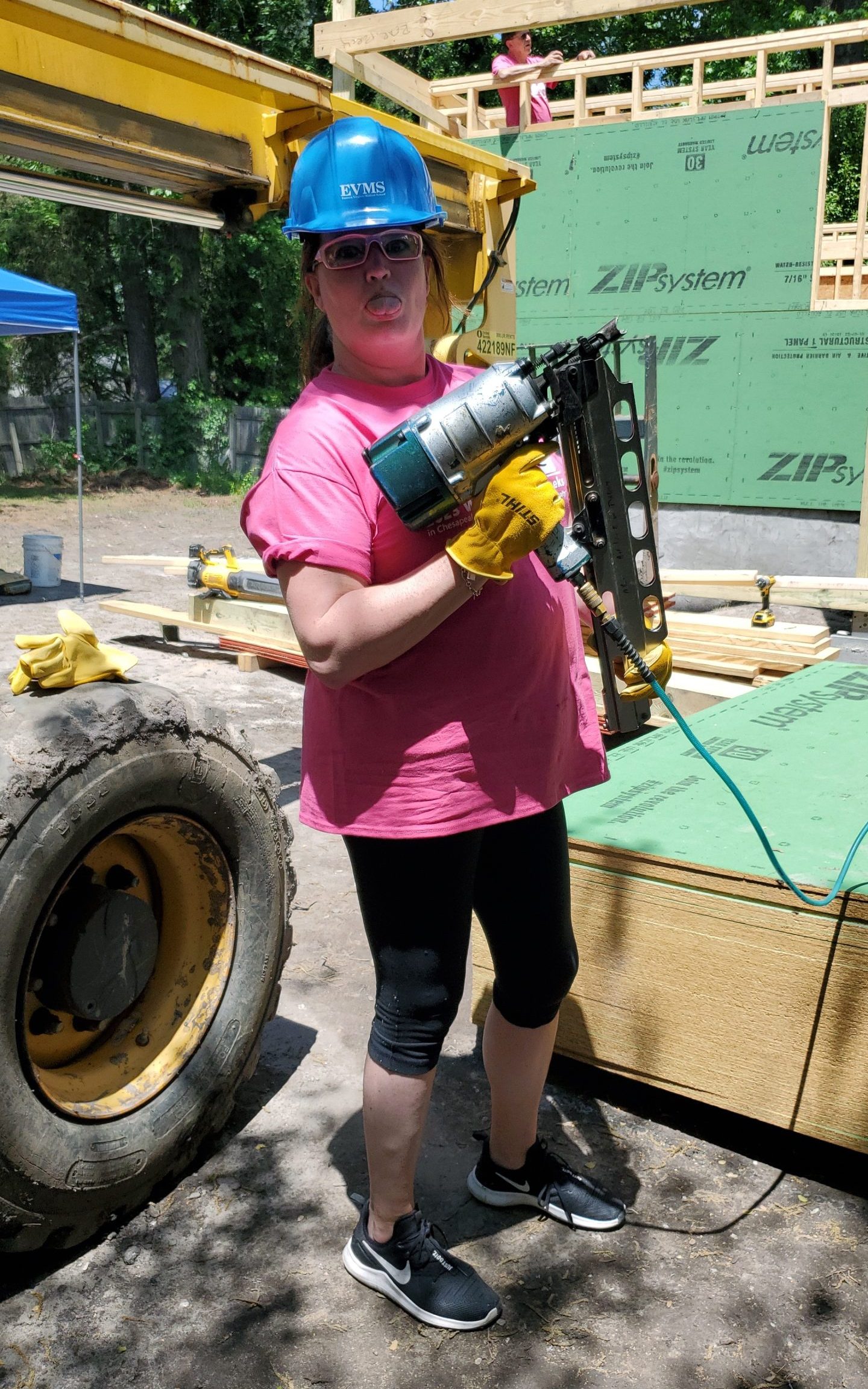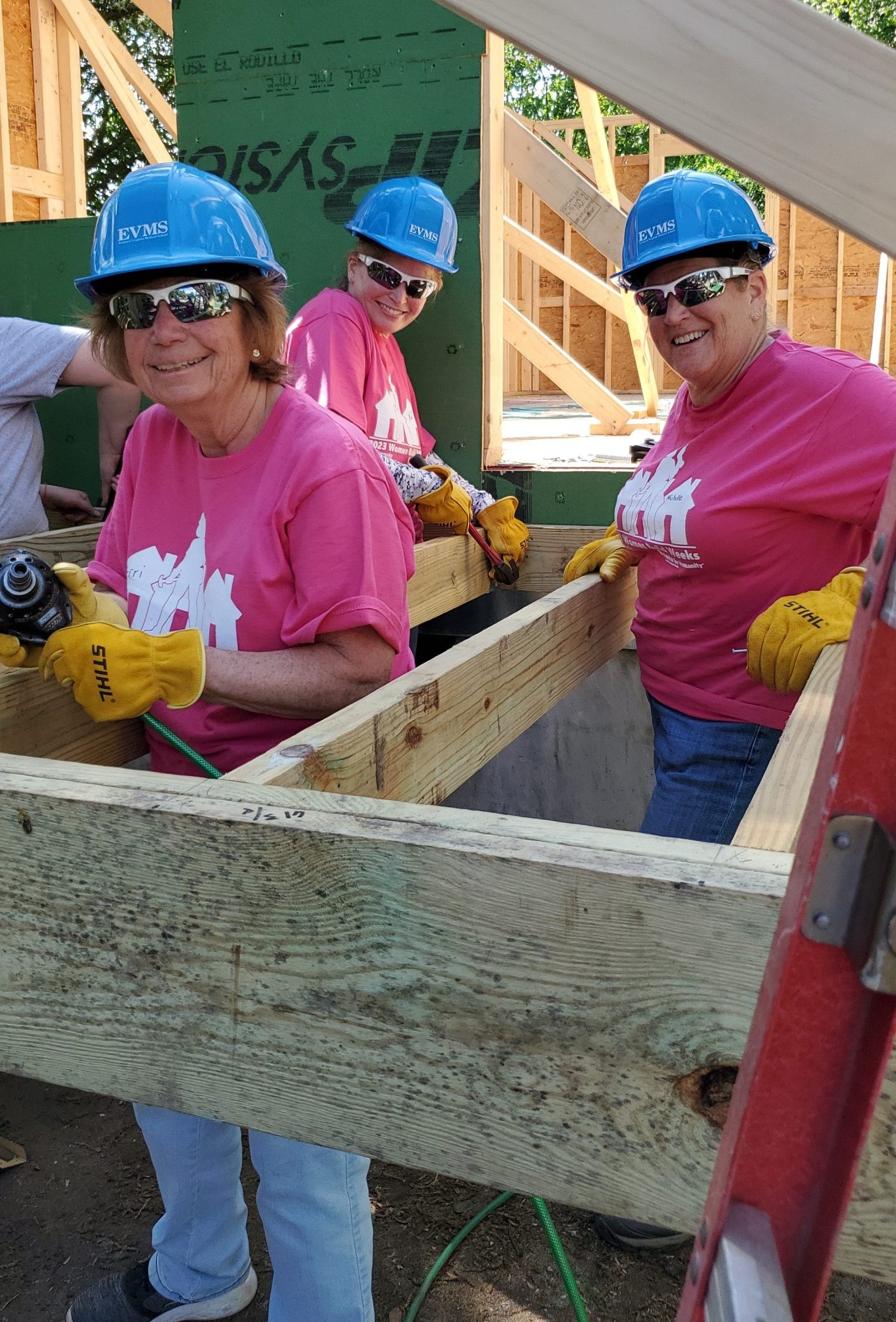 The Impact of Women's Build Week
Habitat for Humanity recognizes the crucial role women play in their communities and acknowledges the unique challenges they face in achieving homeownership. Women's Build Week aims to address these barriers by uniting future homeowners and dedicated volunteers. By joining forces, they create a powerful force of change, building not only homes but also stronger families and communities.
Michelle Hicks, a Purchasing Administrator at Napolitano Homes, shared her personal experience of participating in the Women's Build Week: "The Woman's Build Week for Habitat for Humanity was truly inspiring. As someone who has worked in construction my whole adult life, it was refreshing to be back in the field, helping frame a house for a family in need. Meeting the future homeowner, a woman with her husband and three children, made every ounce of effort worthwhile. I would gladly do it again without hesitation. Habitat for Humanity is an exceptional organization, and I am grateful to have been a part of it."
Habitat for Humanity's Global Impact
Since its inception in 1976, Habitat for Humanity has been dedicated to improving living conditions for families worldwide. Their work spans across more than 70 countries, and they have positively impacted the lives of over 39 million people. Through their collaborative efforts with families, local communities, volunteers, and global partners, Habitat for Humanity strives to provide affordable and safe housing to those who need it the most.
Advocacy and Systemic Change
In addition to their on-the-ground efforts, Habitat for Humanity also focuses on advocacy and policy reform to address systemic barriers preventing low-income and historically underserved families from accessing adequate housing. By advocating for change, they aim to create a world where affordable and safe shelter is a reality for all.
The Women Build initiative by Habitat for Humanity is open to all women who want to contribute to building and repairing homes. Regardless of background or experience, volunteers are invited to join this transformative experience and make a tangible difference in their communities. Through Women Build opportunities available across the United States, women have the chance to learn construction skills, foster connections, and create lasting change.
Women's Build Week with Habitat for Humanity exemplifies the power of community, compassion, and women's empowerment. The Napolitano team's involvement in this initiative showcases the impact that individuals, working collectively, can have on transforming lives. By joining hands with Habitat for Humanity, these women have contributed to building stronger communities and empowering families for generations to come. Together, let us continue to support organizations like Habitat for Humanity that strive to create a world where everyone has a safe and affordable place to call home.