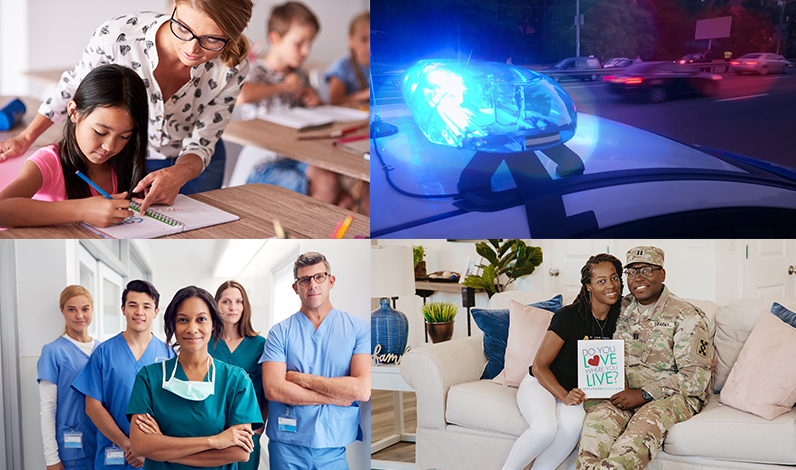 Special incentives for all our Hometown Heroes with $500 in FREE options for all military, teachers, medical professionals and first responders!
Napolitano Homes Appreciates its Hometown Heroes
Hampton Roads is full of heroes. Napolitano Homes considers it an honor to provide the American Dream to those who sacrifice so much every day! We have the deepest respect for those serving on the frontlines and can provide excellent housing options in our communities within the Hampton Roads area.
Best Homes, Best Value, Best Locations
At Napolitano Homes, we build homes throughout Hampton Roads with families in mind. We want our Hometown Heroes to know that while they are doing so much for their community and their country, their family is safe and in a well-built home that provides all the modern conveniences to meet their needs and is located conveniently to shopping, entertainment, schools, hospitals and military bases. Napolitano Homes will help you find the right single-family or condominium-style home.
Our approved lenders specialize in working with families to help take the guesswork out of loan rates and types.