Personalizing Your Napolitano Home!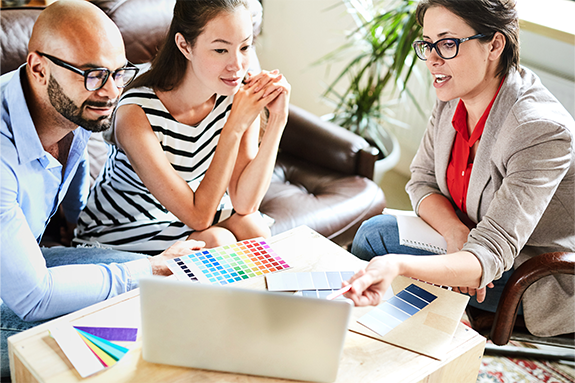 Personalize your new Napolitano Home! Choose from adjustable floor plans with beautiful exterior and interior finishes. Then you will be able to choose everything that goes into your new home such as flooring, cabinets, countertops and even fixtures!
Adjustable Floorplans
No two Napolitano homeowners are alike. For that reason, we design our homes to offer an industry-leading number of choices and floorplan arrangements in order to personalize your living space. So while we may offer a specific number of models in any given community, the possibilities and combinations are limitless! Especially, for building a new home that best suits you and your family's needs. For example, if you'd prefer a closed in Study rather than an open Living Room, we can do that! If you'd like a two-sided fireplace and a Sunroom off the Family Room, we can make that happen too! Beyond the blueprints, Napolitano Homes can also personalize living spaces for homeowners with special needs and disabilities.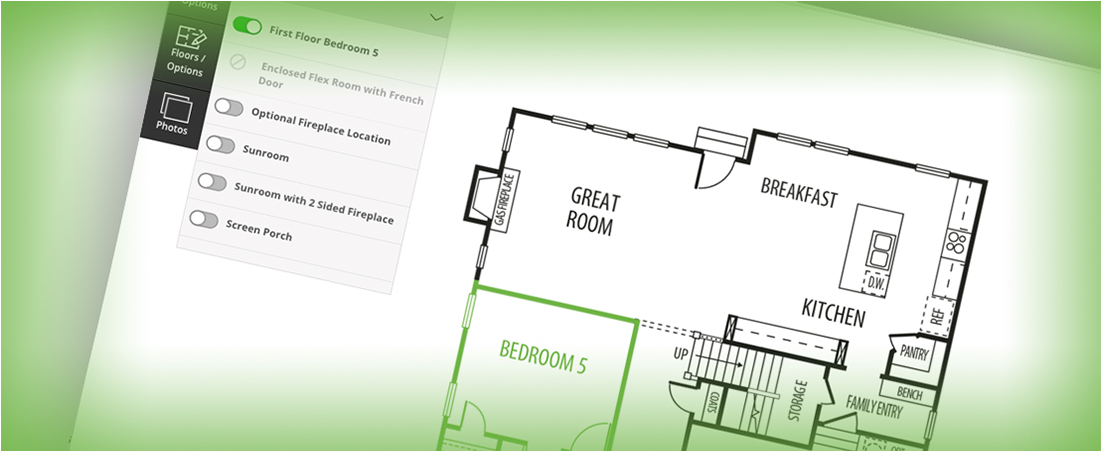 In addition to adjustable floorplans, Napolitano Homes want you to be able to make your new home truly unique through the selections process. Selecting options is one of the most fun and exciting steps in building your new home. With this in mind, Napolitano Homes works with top manufacturers to provide the best choices in flooring, countertops, lighting, appliances and more.
Exterior Finishes
First, personalize your exterior finishes: Homeowners can choose to define their style through their new home's exterior. In all of our single family homes communities, we offer at least 3 different elevation styles for each model type: Traditional, Craftsman, and Transitional. In addition, we offer multiple color scheme choices, as well as options for brick, stone, and siding upgrades.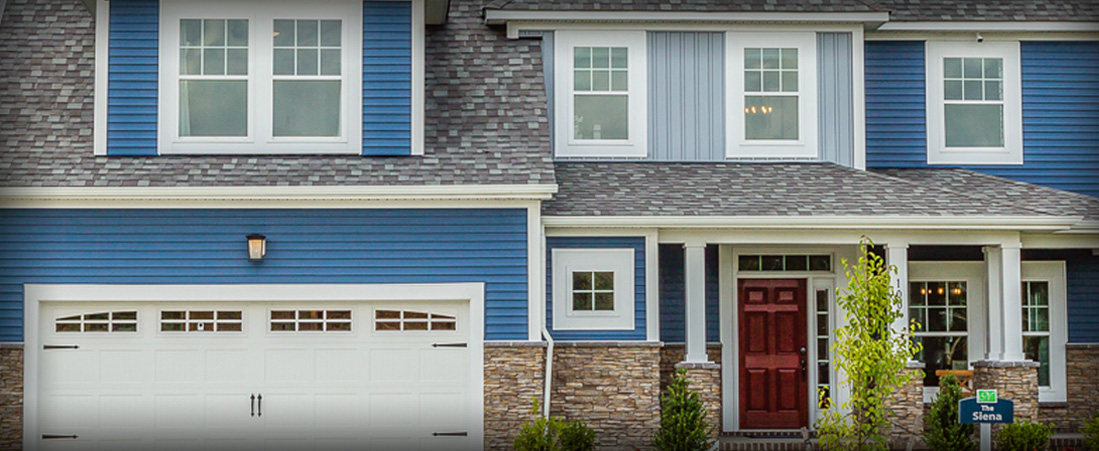 Interior Finishes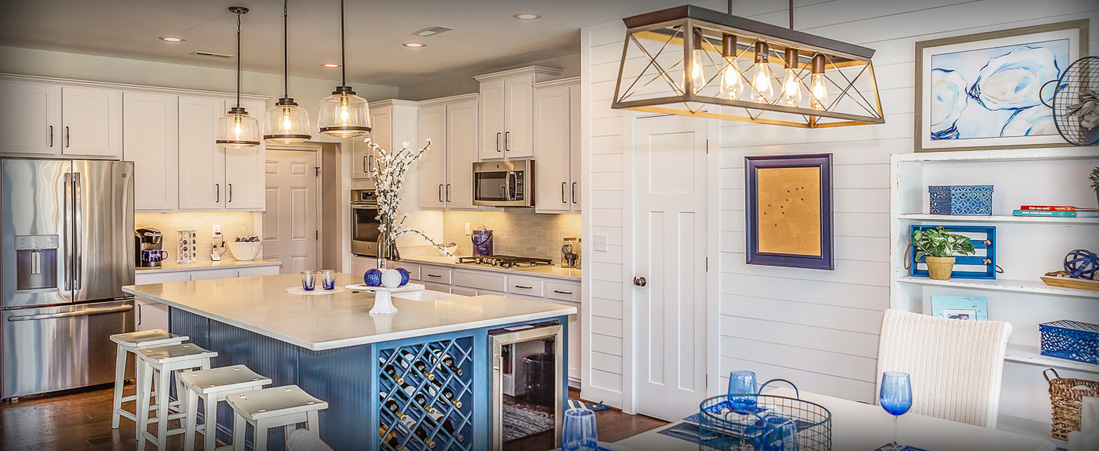 FLOORING
Third, personalize your flooring: From different colors and levels of carpet and padding to the natural beauty of hand-scraped wide-planked hardwood, to the sophistication of ceramic tile – we offer it all. Napolitano Homes offers more than enough flooring options to have you walking on air in your new home!
CABINETS
Following the flooring, personalize your cabinets: Every new home that Napolitano Homes offers has cabinetry that is custom-designed to fit its Kitchen space. We also recognize that entertainment space has shifted to include the Kitchen, so all of our homes are designed to maximize counter space, without sacrificing storage. In addition to functionality, the countless combinations of style, color, and finish of our cabinets allow homeowners to narrow in on their own personal taste.
COUNTERTOPS
Next, personalize your countertops: Cover your beautiful cabinets with equally eye-catching and durable countertops, ranging from gorgeously grained granite to high quality quartz..
FIXTURES
Last but not least, personalize your fixtures: Tie everything together with the fine details of lighting, plumbing, and cabinetry fixtures. Carefully selecting the finish and style of these seemingly small pieces of your new home can take it to another level of elegance.