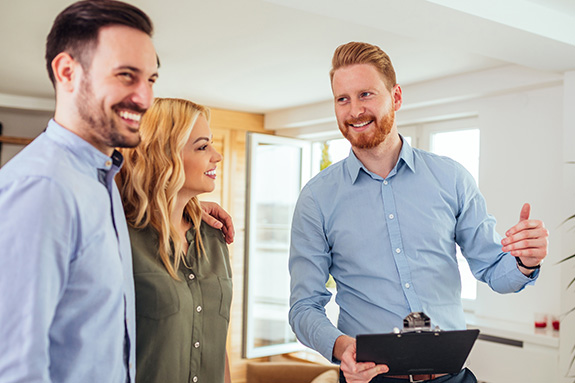 The only thing that is more satisfying than building and delivering a high quality new home is surprising homeowners with our dedicated commitment to customer service.
Every Napolitano Homes' community is backed by an extraordinary level of customer care. Our policy is simple: each new home buyer deserves complete satisfaction in his or her home. We want you to know that we are here for you long after you close on your new home. This is our Customer Service commitment to you.
While our homes are built to the highest quality standards, we recognize that occasionally repairs are needed within the warranty period. Our job is to make sure the covered services are delivered promptly and to your complete satisfaction.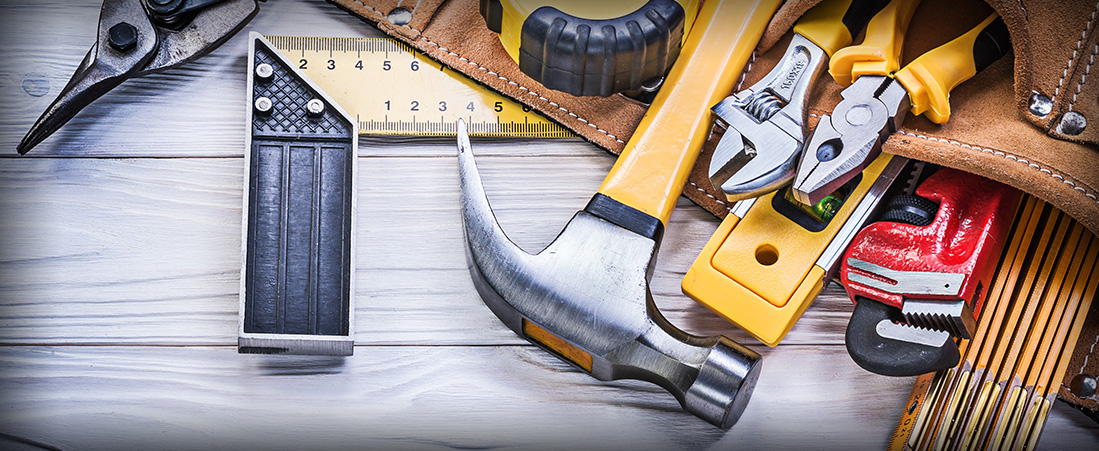 Home Maintenance Tips
Amazingly, a home is one of the last hand-built products left in the world you can watch built from start to finish! Once Napolitano Homes has assembled the natural and manufactured materials in your home, the components interact with each other and the environment. A home, like an automobile, requires care and attention from day one. General homeowner maintenance is essential to providing a quality home for a lifetime. Many times a minor adjustment or repair done immediately saves a more serious, time-consuming, and sometimes costly repair later. By caring for your new home attentively, you ensure your enjoyment of it for years to come.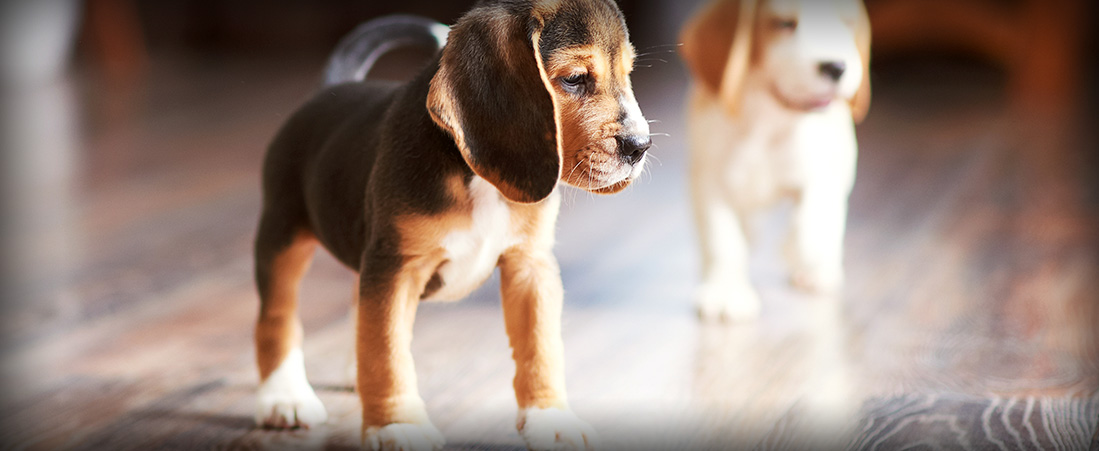 Hardwood Floor Care
Since all wood absorbs and releases moisture, it is easily affected by temperature and humidity variances. Please note that extreme temperature changes, as well as, seasonal changes can cause wood flooring to shrink or swell. Swelling may cause the floor to cup or buckle. If such a condition is noted in your home, the use of devices such as a humidifier, dehumidifier, air conditioner, heater, or a combination may be utilized to obtain the desired result.
Help preserve your new floor by:
• Place breathable, dirt catching mats at all room entrances.
• Area rugs should be placed in high traffic areas.
• Keep pet claws trimmed.
• Do not walk on the floor with spike high heels, athletic cleats, taps, or other damaging soles.
• Only use a dry mop or a hardwood floor mop with a swivel head and terry cloth cover.
• Use only floor cleaning products recommended by the flooring manufacturer.
Caulking Maintenance
Original caulking both inside and outside the home will shrink and crack over time due to temperature variances and due to normal weathering. Our limited warranty program will address caulk issues at the 12-Week Review only, as caulking is a home maintenance issue and should be checked once a year. If needed, clean the old joint and then reapply the same caulking material to achieve a proper seal.
Preserving Wood Trim
Changing humidity levels in the home can cause wood to shrink, warp or crack. Examine all wood trim once a year for corner separations, warping, or cracks, as well as dust accumulation. Keep wood trim clean, painted and/or polished for best results. For cracks and corner separations, fill in gaps with matching wood putty. Warped trim can be re-secured with finish nails. Use a nail set tool to set the finish nail heads slightly into the wood then cover with matching putty or paint as appropriate.
Efflorescence
From time to time, brick can and will be affected by efflorescence. This is a natural chemical reaction that occurs from time to time on masonry units, such as brick. This common occurrence with brick and/or masonry usually comes and goes in cycles. Efflorescence is a powdery stain, usually white, on the surface of masonry units, caused by the leaching of soluble salts to the surface as moisture moves through it. So, should the brick on your home develop white splotches, you will know that your brick is experiencing a natural occurrence and not to worry.
Ice and Snow
During the winter months when snow and ice are a factor, the municipalities may place de-icing agents, such as salt, on the roads to aid in traffic safety. Please note that these de-icing agents can cause serious deterioration to driveways and walkways, thus do not use them directly on your drive or walk ways. It is recommended that you wash down any driveways and walkways that may have been affected by the de-icing agents tracked in these areas, by either car or pedestrians, in order to preserve the surface of such.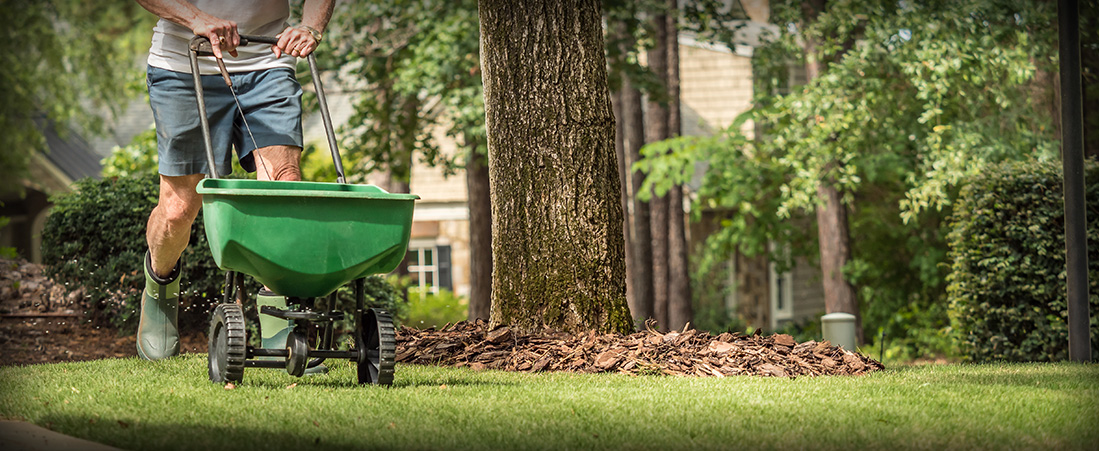 Sod Maintenance
Water newly sodded areas daily for 2 to 3 weeks after sod installation. Delays often result in sod failure or poor root development. Watering should begin in the morning and, if needed during hot and dry weather conditions, repeat in the afternoon. In order for sod to root, all sod areas should be watered enough so that the water penetrates through the sod pad to the soil beneath sod to a depth of 3-4 inches. Remember roots seek and follow moisture movement percolating through the soil. Dry or extremely dry soil or constantly saturated soils promote poor root development. The key is to keep adequate moisture present in the sod pad and soil beneath the sod to promote good root development.
Seeding:
Overseed with hybrid fescue see in early fall, from September 1st till October 15th. Core aerate or rake dead thatch out prior to overseeding. See rate should be 8 to 10 pounds per 1000 square feet. Do not mow new seed for 3 to 4 weeks. New see should be watered daily to promote germination.
Mowing:
After your new sod has rooted, you may start mowing your lawn. Keep the mower's blade at a height of 2.5 to 3 inches. Never remove more than 1/3 of the grass height. During dry and hot conditions, raise mowing height to reduce stress. Remember to keep lawn mover blade sharp and to mow in an alternating direction pattern for each mowing.