Buying a home is an experience that leaves a great sense of accomplishment. A huge milestone that takes incredible discipline, goal-setting, and organization. You don't just buy a "house" you buy hope, generational wealth, freedom, and control over your environment. A key part of finding the "right" home is the location. It's where we feel safe, where we feel we can put down roots. Napolitano Homes have always focused on finding locations that paint the picture of whatever HOME means to you. They develop communities that offer far more than just a well-crafted home; it's about lifestyle, community, convenience, and family. The Chuckatuck area in  Suffolk is a farming town that offers a quaint country feel. But if you do a little bit of research,  you'll find that this area is rich in history. Village Pointe has grown so much in the past 3 years.  We are seeing the surrounding areas develop with all of the conveniences just minutes away. The elementary school is directly beside our community, and middle and high school kids are bussed to school, which is just 10 minutes away. We are surrounded by beautiful agricultural fields and several lakes and parks in the area. As the warm weather approaches and we celebrate the change of seasons, we welcome Spring with its magical sense of new beginnings and transformations. It reawakens us and our surroundings.  
As I drove through the community today, I enjoyed seeing the blossoms on the pear trees that lined the streets. The cheerful spring decorations and wreaths cover the vibrant colored doors that breathe life into the landscapes here. I think this is precisely why we continue to see so much interest and volume in sales. Every single one of these homes signifies accomplishment and love, and you can see that as you drive through. We have lots of work to do here still, as we continue to develop our last phase of homes. Ultimately we hope to leave a footprint for what will continue to be a place that appreciates in value, and families can feel the sense of community and commitment towards creating a vibrant place where they can improve their quality of life.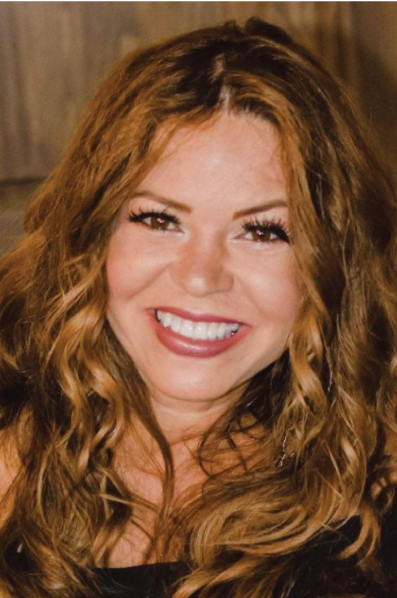 My name is Jasmine Feliu and I'm the licensed Realtor that helps bring you home. I'm dedicated to guiding you and being your resource from start to finish. What makes me just a little different from other agents is my authentic commitment to you. I'm honored and feel so fortunate to play that small part in your story. If I was successful in making you feel special, valued, and heard throughout our relationship during your home-buying process; then I have successfully completed my task.  
Visit Village Pointe's webpage by clicking here and schedule a visit with Jasmine to see why Village Pointe truly is a wonderful place to live!